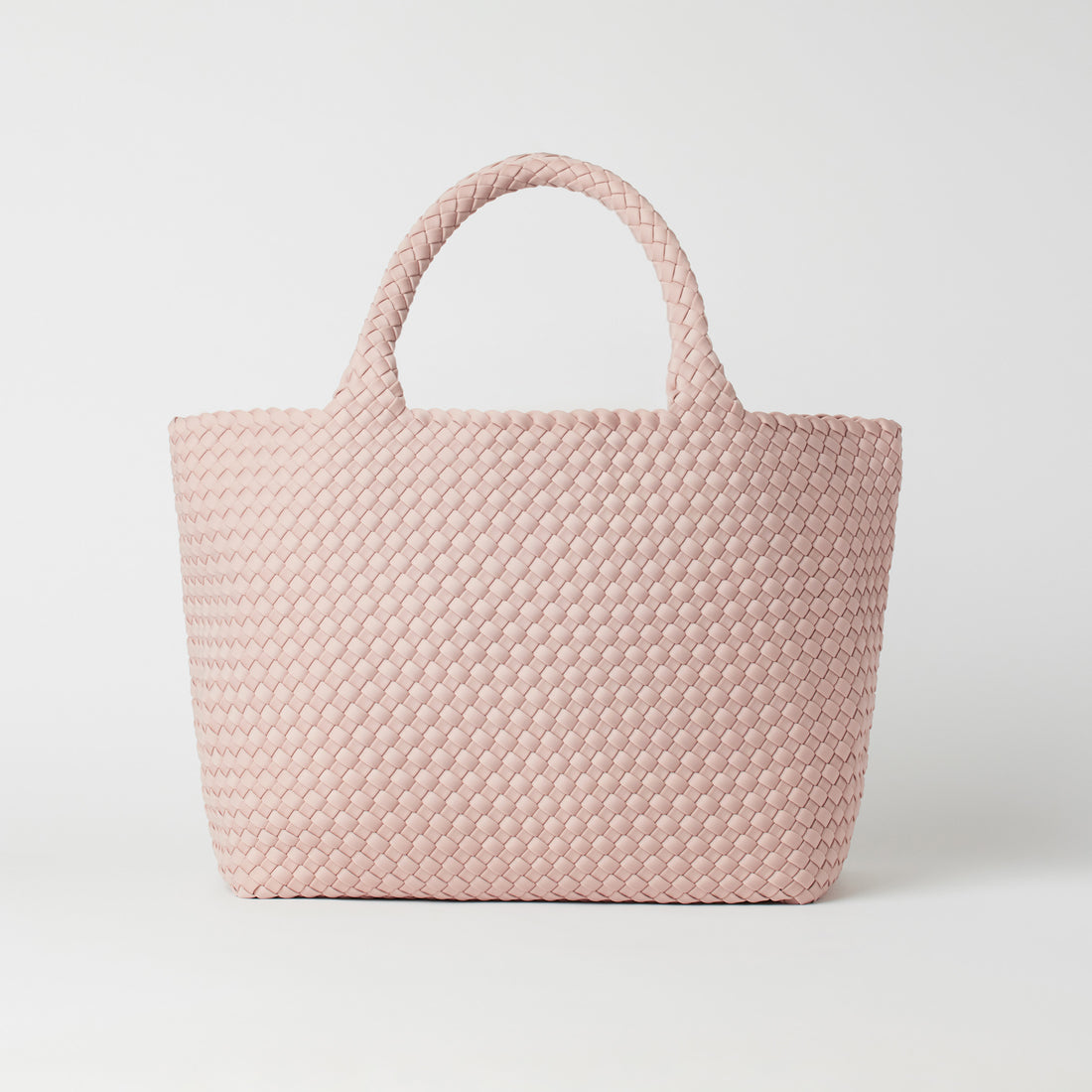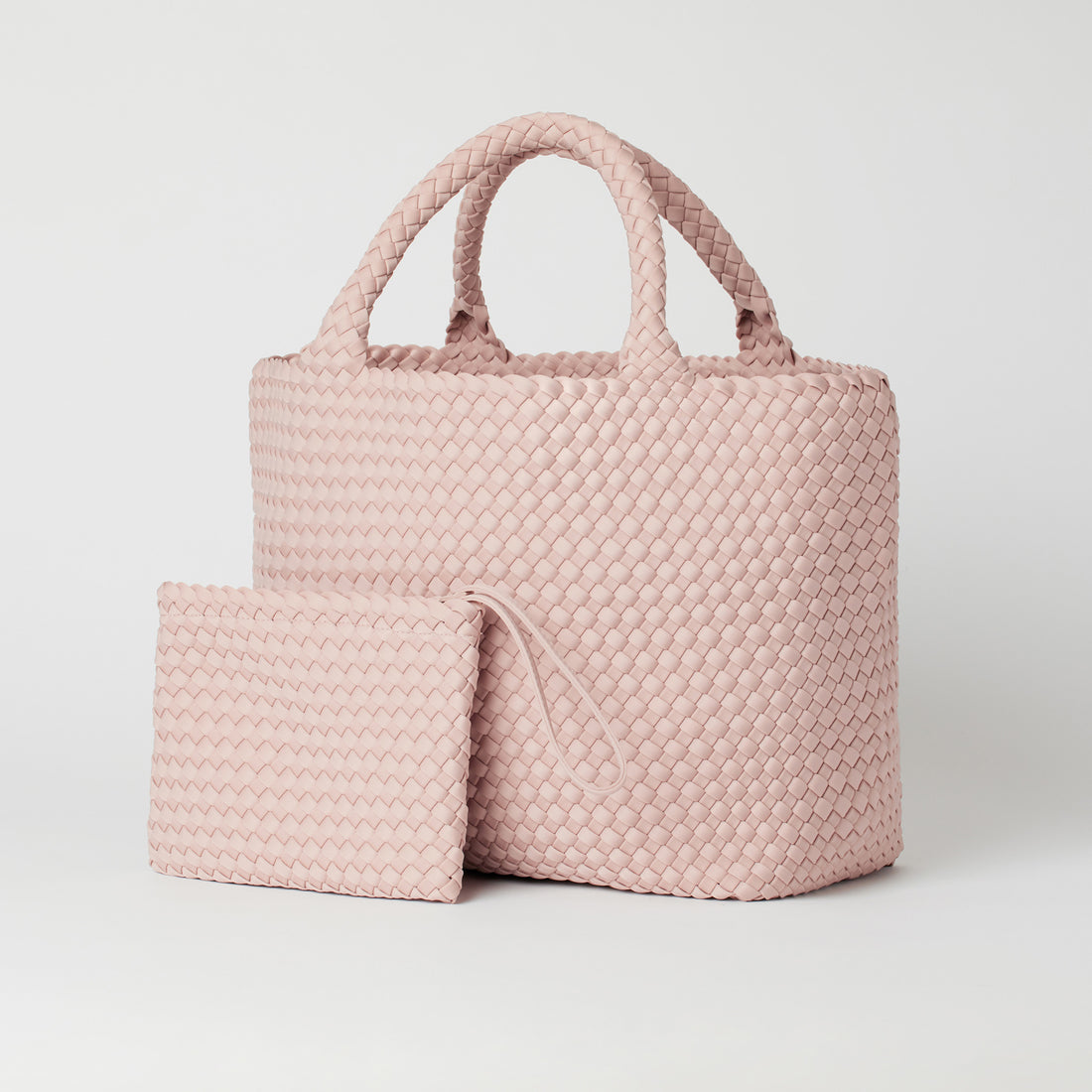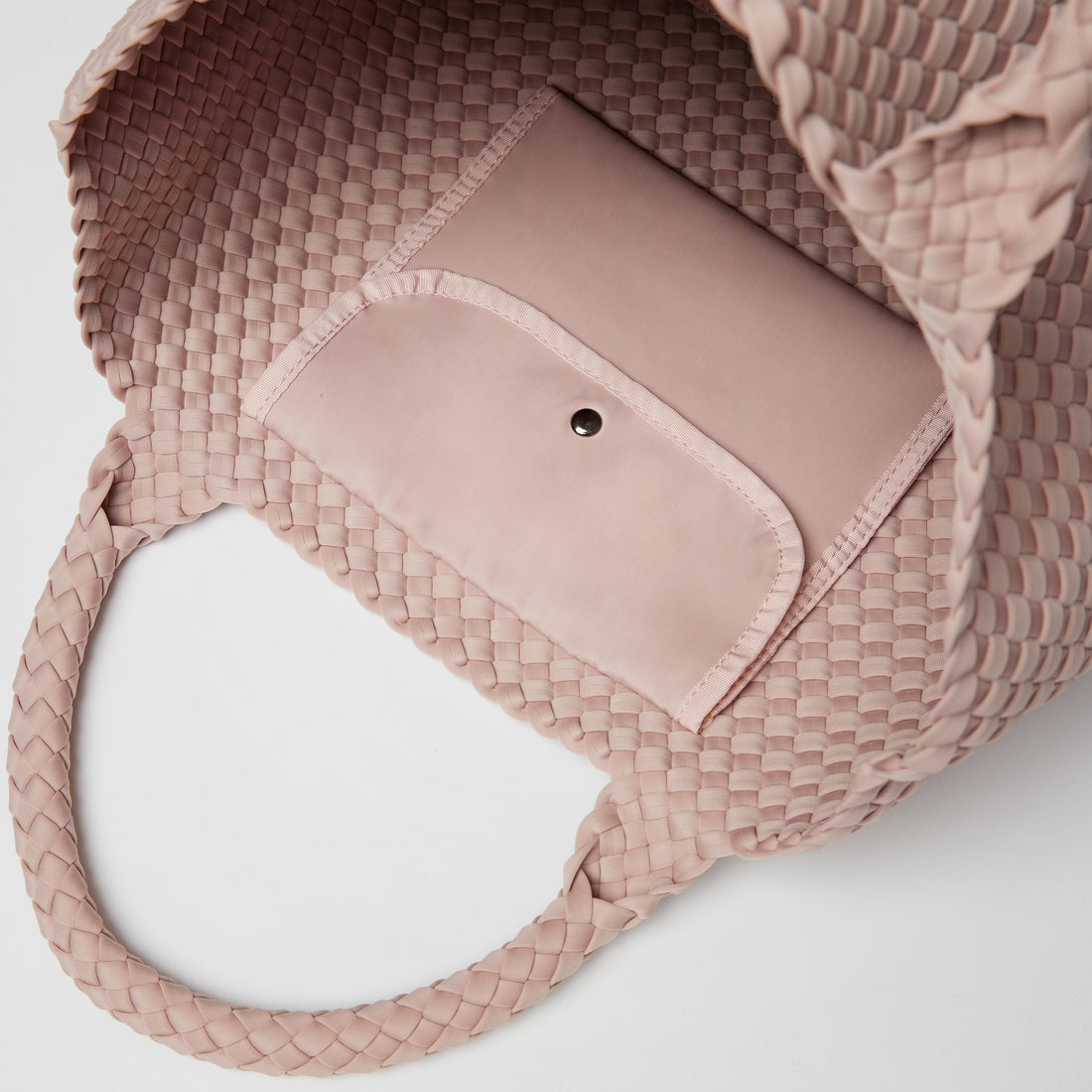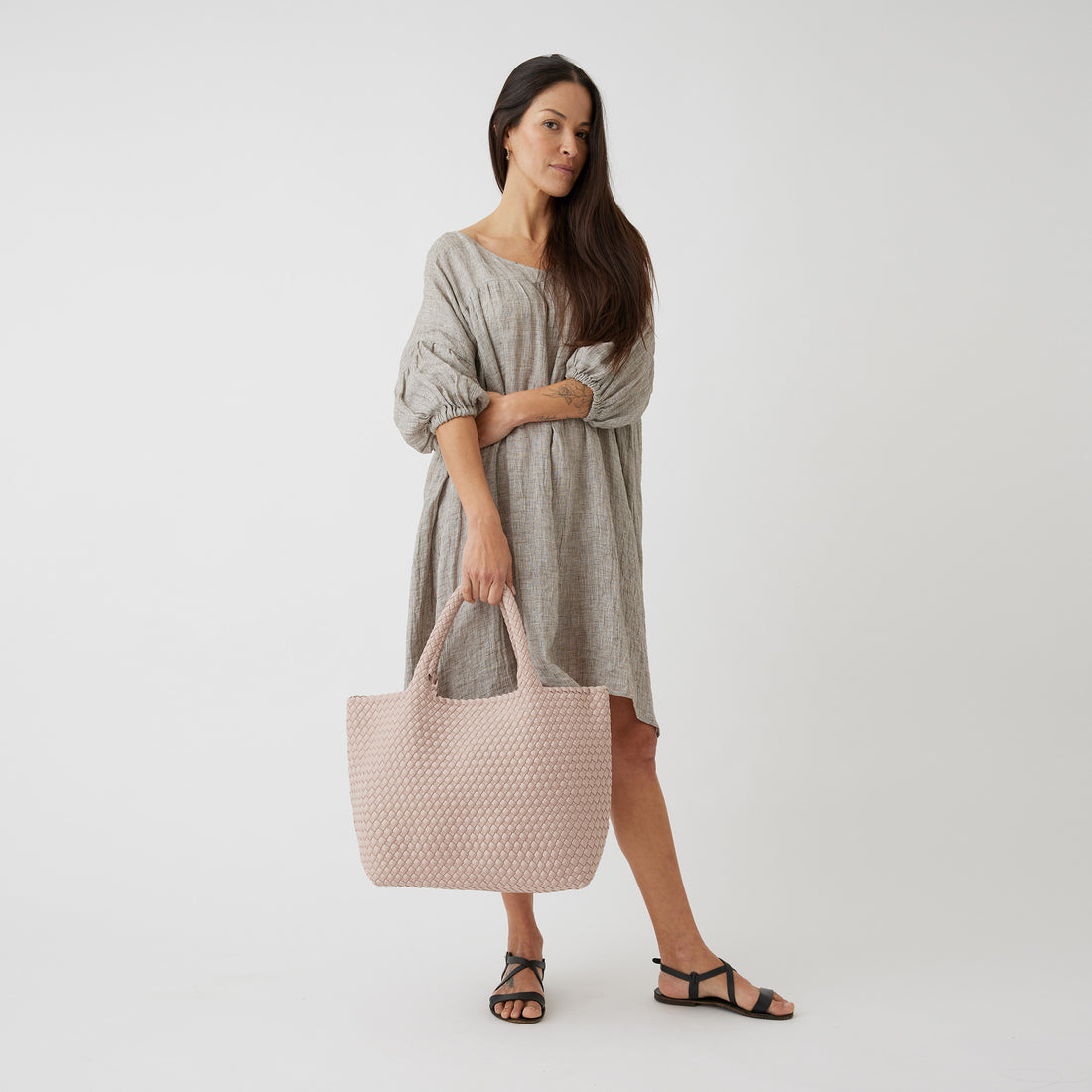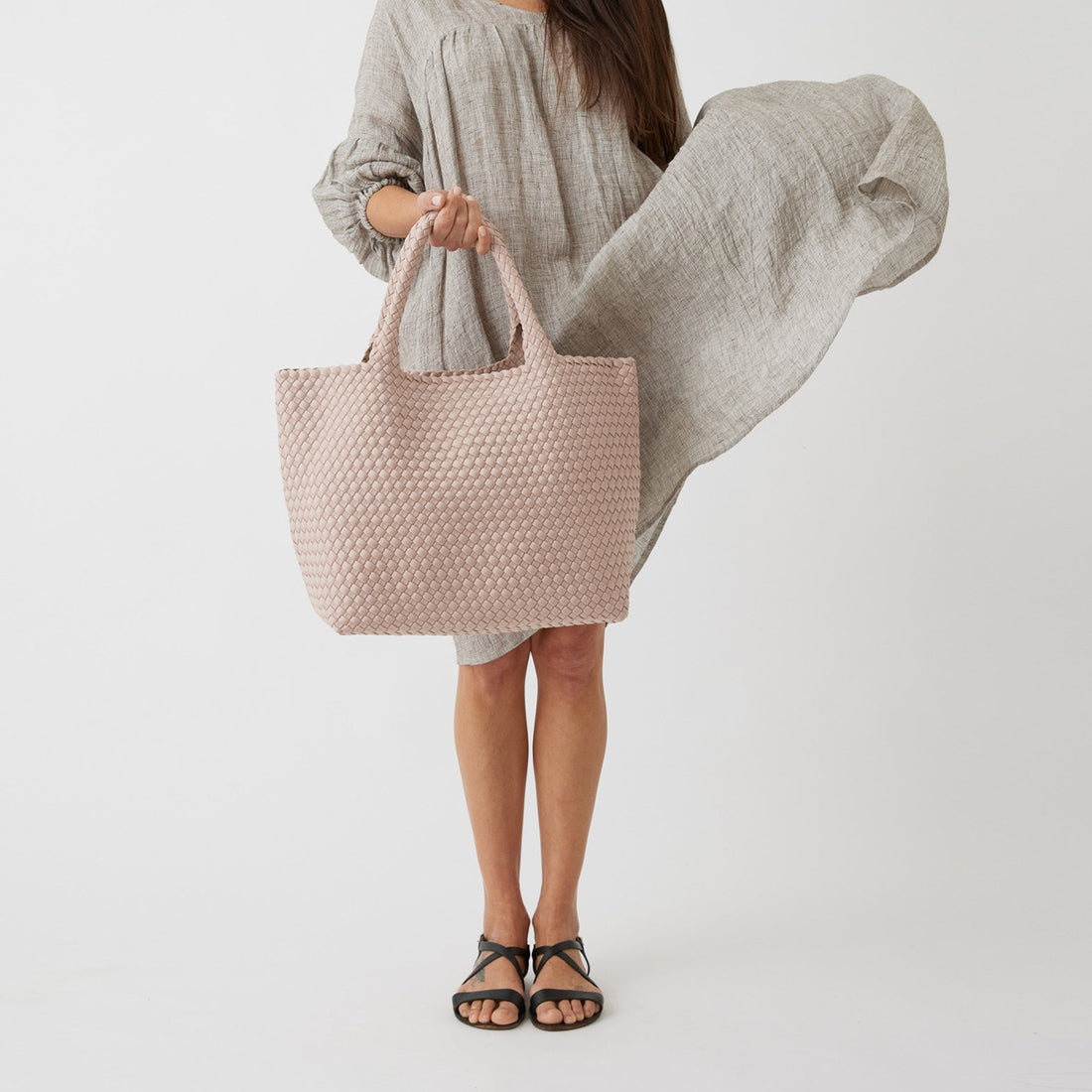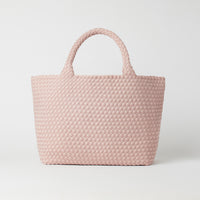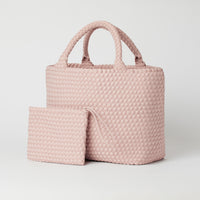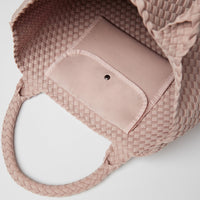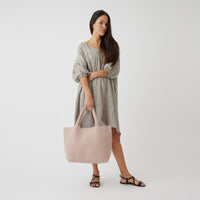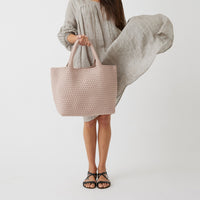 A true classic for all your everyday needs. The timeless lightweight Siempre Tote bag is handmade out of interlaced machine washable, water resistant, and durable material. Designed for women who want to be comfortable and stylish and are in need of a practical and multifunctional bag. 
The Siempre Tote is a perfectly sized carryall bag ready to accompany you to the office, gym, shopping trips, travelling, and all your other daily activities. It can be easily folded and packed in your luggage, and for busy mums, it can be a ready-to-go tote bag to carry anything from makeup to children belongings.
The Siempre Tote has a closable internal pocket/pouch and comes with a detached matching clutch in which you can carry your phone, keys, sunnies and so on.
Size may vary slightly as it is a handcrafted bag.
Material: Waterproof Synthetic Fabric
Lining: Unlined interior
Size: 53cm w x 35cm h x 21cm d
Handle length: 44cm
Weight: 1100 grams
Internal Clutch: 24cm w x 18cm h
Product care: Machine washable in cold water - Please remove bottom velcro insert before washing
Also available in:
Army Green, Ginger, Cocoa, Ash, Army Pink, Ochre, Black, Cream